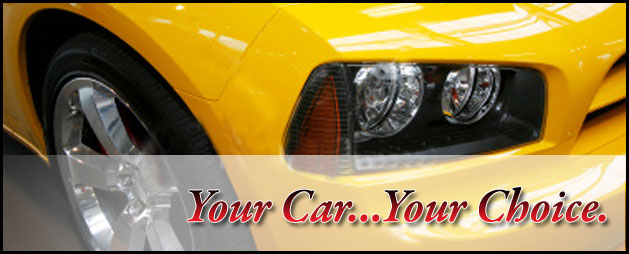 Looking for Auto Body Repair or an Auto Body Shop in Valley Forge PA
Hayes Auto body has been serving the local community since 1921. Family owned and operated with the experience to finish auto body repair in Valley Forge PA quickly and correctly. From our very first day we have provided each Valley Forge PA customer with a written lifetime guarantee. We're able to do this because we work hard to attract and train the best auto body repair and paint technicians in the Valley Forge PA and we continue to invest in and maintain the right equipment and technology.
We understand the frustrations and stress that can come with an accident. Our entire staff is here to make your auto body repair in Valley Forge PA as easy and comfortable as possible. Our people have the knowledge, experience and care that makes our customer's experience exceptional. We'll work hard at making sure both you and your car are well taken care of.
We Offer the following Auto Body Repair in Valley Forge PA services:
* Written Lifetime Guarantee with each repair
* Accept all Insurance Estimates
* Computer connected with Erie Ins, Harleysville Ins, Goodville Mutual, Selective Ins, Travelers Ins, Westfield Ins, Grange Ins and Mutual Benefits
* Down Draft Factory Style Spray Booth for Oven Baked Finish
* Unibody and Frame Repair
* All Makes and Models
* Flatbed Towing available
* Free Pickup and Delivery
* Loaner Cars available
Collision Repair Shop in Valley Forge PA
There are millions of car crashes each year in the United States. Sometimes, no matter how carefully you drive, an accident is unavoidable. Whether it is a minor crash in or a fender bender in the safety of all passengers involved will be the first concern of everyone. From there, though, auto collision repair in Valley Forge PA is a close second. You need to make sure your car is fully repaired so that the next time you're on the road, there is no question that you are driving in a safe, fully repaired vehicle.

Hayes Auto Body a Collision Repair shop in Valley Forge PA has catered to customers in need of auto collision repair in Valley Forge PA since 1921, and because we understand how stressful car accidents are, we make the collision repair process fast, hassle-free, and affordable. The goal of any auto collision repair business in Valley Forge PA should be not only to quickly and precisely repair vehicles, but also to calm the nerves of already anxious customers who have enough to worry about after the fallout of an auto accident.
We're here to serve and provide you with the fastest, most effective auto collision repair in Valley Forge PA you can get.
So if you find yourself in need of a reputable auto body shop in Valley Forge PA give us a call! or take a look around our site and see why users who need Auto Body Repair in Valley Forge PA and Collision Repair services call Hayes Auto Body before anyone else.
Call Hayes Auto body Today 215-723-1000.
Hayes Auto Body - Your Car...Your Choice.

Home | Automotive Painting | Collision Repair | Fleet Services | Towing & Rental Cars