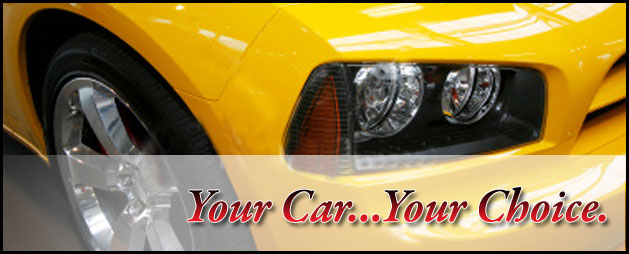 FAQ's - Learn About Auto Body Servicesa
Take a deep breath. We understand an accident and the process following an accident can be unsettling. We're here to help you. Hopefully, everyone is OK - that is the most important issue.

If you are planning on going through your or the other person's insurance, you will need to call that company to begin the claims process and obtain a claim number. We have phone #'s for all the insurance companies in Pennsyvania and would be happy to help you contact the company. Once you have the claim number, contact us and we will handle the approval process for you. We work with every insurance company in the state and can help guide you through the process.

In case you are in an accident, follow this helpful list:

1. Stop your vehicle. If your vehicle is operable, make sure your way is clear and safe and park as close to the scene as possible without obstructing traffic.

2. Turn off your ignition.

3. Check for injuries. Call for medical assistance if necessary and don't move an injured person unless you have medical or emergency training.

4. Call the police. Or ask others to summon an officer. The police will be able to record an official report of the accident, which is very helpful in protecting all parties involved. In addition, they are trained for such incidents and can help you through the process.

5. Mark/protect the scene. If you have cones, flares or reflective traffic devices and can safely position them, do so to warn oncoming traffic and protect yourself and others involved in the accident.

6. Record other driver's name, address and any identification number (driver's license, registration, license plate).

7. Gather names and addresses of all persons in the vehicles and people who may have witnessed the accident. Having the name of the officer can be helpful as well.

8. Make a quick diagram noting location of vehicle occupants, direction of vehicles and lane information. You can draw on the reverse side of your Accident Report Form.

9. It is best to speak only with the police. Do not discuss fault or specifics of the accident with anyone else. Remember though, an accident is stressful for everyone involved - being tactful and courteous can help.

10. Find out where to get a copy of the police report. This is usually the local precinct where the accident took place.

11. Inspect your own car for roadworthiness. If you are not sure, ask the police officer and arrange for towing if necessary.
Should I drive my car after an accident?
It depends on the extent of the damage. For your safety, you should try to make sure all the lights are working; the car feels the same as before the accident and that no parts are rubbing on your tires. In addition, if you see fluids and/or a continual leak beneath the vehicle, your vehicle should not be driven. If you are not sure, please call us and we can arrange towing. If you do drive your car, our estimators are trained to evaluate for safety as well as damage, and on occasion we will recommend that a customer should not drive their vehicle.

How long does it take for me to get an estimate?

In most cases it takes approximately 15 minutes, so most customers choose to wait. The time taken involves speaking with you to understand what happened, looking at your vehicle, writing the estimate, reviewing the repair with you and answering any questions you may have.

It helps and is generally more convenient for you. If you'd like, click on our Contact Us link and to schedule. If you are more comfortable calling, please call us at 215-723-1000. If all else fails, come on down. Also if you are unable to stop by during normal business hours we are happy to provide an estimate at your location within a 10-15 mile radious of our shop. We really try to make the process as easy as possible for you.

We can arrange for you to get a rental car right around the corner from Enterprise Rent-A-Car or Kulp Car Rental. We arrange it so they will meet you here at Hayes Auto Body when you drop off your vehicle for repair. We realize people need to get moving with their day and these companies are exceptional at making sure you are in a car quickly and efficiently. As an additional note, if you don't have rental car coverage as part of your auto insurance package, you should think about getting it for the minimal increase in premium it can be an extremely valuable benefit (just in case...)! Similarly, we offer a complimentary ride to your local home or office.

Absolutely! We are extremely proud of our paint technicians, and we continue to invest in Hayes with the latest paint technology and training including paint booths, HVLP paint guns, and a computerized paint mixing system.

We offer a Life Time Guarantee on any work we perform on your vehicle for as long as you own your car. Our approach to service is old fashioned: we earn your satisfaction. Simply put, we work with each and every customer until you are happy and we pride ourselves on doing it right the first time, but there have been exceptions and we acknowledge it, take responsibility for it and make it right. If there is an issue, please call and we will coordinate to fix the problem at your earliest convenience.

There has been a lot of press about after market parts being used on cars, will I have factory parts on my car?

Our estimators will be happy to answer all of your questions concerning the type of parts used in repairing your vehicle. Your insurance company, the age of your vehicle, your personal preference and other factors play a role in determining which parts are used.

No. There is no need to run around like that. However, you should have your car repaired at the place you feel comfortable with. Keep in mind and please don't get fooled by lower estimates. Make sure to compare all estimates to be sure it is a complete job.

This depends on the extent of the damage. Once we have completed an estimate of repairs and understand the amount of labor necessary, our estimator can answer that specifically. Upon scheduling we will give you start and completion dates and based on our 12 month average and our on time delivery is over 98% - way above industry averages! As important, we call each and every customer during the repair to keep you updated on the status of your vehicle.

Yes. We have a night drop box and a simple process. Please call and let any of our Customer Service Reps know you would like to drop off after hours and they will explain the process and tell you the location of our night drop box.

Please don't take offense, but we return your car even cleaner! That is part of our service and we want you to be completely satisfied with your experience at Hayes Auto Body.

We accept insurance checks, bank or cashier checks, cash, Visa or Mastercard.

Upon completion, we will give you a "Paint Care Sheet" that addresses this specifically.

Why should I choose Hayes Auto Body?

You should choose the place you are most comfortable and confident in. Given that, we feel we are the best around. Our technicians are all outstanding, well paid, rewarded, trained annually and our culture is one that places customer service as our highest priority. For years we have worked hard creating and improving our systems, processes and standards which is the basis for our consistent quality, on time performance and customer satisfaction. We have state of the art equipment and maintain it constantly. All of our repairs have a written Life Time Guarantee, a policy we began from the beginning, in 1921. We are highly recommended by past customers who have appreciated our service please check out our Testimonials section!
Home | Automotive Painting | Collision Repair | Fleet Services | Towing & Rental Cars